August 12th, 2010
by Mom
(Everywhere, USA)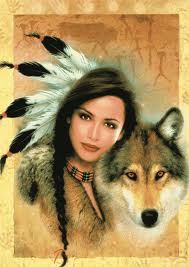 On August 12th, 2010 we arrived at the Superior Court. The sentencing was set for 10:30 am, in front of Judge Gary Tabor. We had our victim impact statements in hand. We worked on those statements for hours before we had them just right, ready to be handed in.

We were sitting in the hallway passing time away when from the corner of my eye I see the defendant Lonnie Walter Clark, from Yelm Wa, approaching the stairs wearing street clothes.

I had a fit. An uncontrollable fit seeing this person who had plead guilty to 6 counts of child rape walking freely in street clothes instead of an orange or white jumpsuit, and shackled.

I had my daughter who was the victim in this case beside me. She was 14 when it happened and he was 35. She met him through a high school friend, and he pursued her until she would finally pick up her phone to him.

She was in a relationship with him as his girlfriend, "Ashley". We were not aware of this relationship. Red Flags flew quite a bit throughout the relationship with "Bubba" who was supposedly a teenage boyfriend from her school. When we became aware and immediately pressed charges on July 15, 2009 we were in for a whole year of the waiting game.

During this year, he was still able to work at one of the very locations he took my daughter and assaulted her.


Join in and write your own page! It's easy to do. How? Simply click here to return to Sexual Assault Criminal Cases.
August 12th, 2010 Part 2
by Mom
(Anywhere, USA)
When he plead guilty to all 6 counts earlier, it was on a Friday. We were advised to be at the courthouse at 3pm for his change of plea. We arrived and he had transportation issues, so he didn't arrive until 4 pm. Then it took him until almost 5 pm to approach the judge and admit his guilt.

He advised of 6 individual pleas of guilty. The judge advised him from the beginning that if he pleads guilty he cannot appeal them. He stated he understood.

Trial was set for the next Monday. The defense wanted to see if his client Lonnie Clark could get the SOSSA program. The SOSSA stands for Sex Offender Special Sentencing Alternative.

If he is found eligible after participating in a psycho sexual evaluation which consists of at least 500 questions, and a lie detector test, and it is granted by the judge and the state then he could be in jail for less than a year, and spend the rest of his time in the community under this heavily monitored program.

They advised us last minute that they agreed to give him work release, but I thought it meant if he was approved for the SOSSA program.

It was my mistake to nod in agreement. I have never gone through this before, so I learned a very valuable lesson that day. Take notes while in the courtroom, so what doesn't hit me right under pressure can be re-evaluated the next day to avoid flipping out at the courts when seeing something or hearing something that just doesn't register right.


Join in and write your own page! It's easy to do. How? Simply click here to return to Sexual Assault Criminal Cases.
August 12th, 2010 Part 3
by Mom
(Anywhere, USA)
When I saw with my own eyes, the child predator, in street clothes; I also had two advocates with me, and they were godsends. My advocates removed me from the courthouse to get my mind straight. I was having a panic attack and felt like my PTSD was uncontrollable. Talking with me and reminding me that I was not nuts.

I also had my daughter's grandparents with us, who were also supportive, and just as shocked as I was. They have been to all the court dates with us so they knew what was going on.

We followed the stairs to the top floor of building 2, and I asked the receptionist at the prosecutor's office why Lonnie was in street clothes, and he advised, and reminded me of the work release granted.

I then saw Larry Jefferson, the defense attorney of Lonnie Clark who tried to talk to me, and I advised I had nothing to say to him. I was freaking out over what I had seen. I look back and felt so bad my daughter had to see that from me, it was so uncontrollable.

We all went into Judge Tabor's courtroom. We saw the states victim advocate Judy, and I advised that we have our statements. She said she "would need them to make copies for the defense attorney", and I advised that I am not handing them in until I know this is his actual sentencing.


Join in and write your own page! It's easy to do. How? Simply click here to return to Sexual Assault Criminal Cases.
August 12th, 2010 Part 4
by Mom
(Anywhere, USA)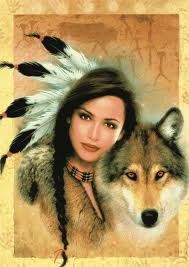 Judge Tabor was very upset to find out that although today is supposed to be sentencing day, that Larry Jefferson was requesting a continuance on the grounds that the SOSSA evaluation has not happened yet, and that he has not even got it in place yet. I flipped again. I could hardly stay still. We were being re-traumatized with all the continuances, and all the coddling of Lonnie Walter Clark, that I had it.

Words were exchanged between the Judge and I, and I didn't care. That was it for me, I didn't pay much attention to Judge Tabor apologizing to us and reassuring us that sentencing would happen. He stated that "if I sentence him today, it will be appealed".

It was obvious the Judge Tabor was very displeased with the defense attorney, but it was what it was. Lonnie Clark, was free to go back to work at one of the locations he hurt my daughter.

I looked at the prosecutor Nique' and advised that I have held up to my side of the deal, and that I agreed to not involve the media up to today. I advised that today, I will speak out. She said okay.

My daughter and I then left the courthouse. Guess who we ended up driving past while he chatted on his cell phone? Lonnie Clark was in his truck at a stoplight beside us waiting to turn. My stomach was more than turning. It was on fire.

I drove to what I thought was the unemployment office to fax paperwork, but it turned out to be work source. I faxed what was necessary to unemployment, and drove my daughter and I to the Olympian where the receptionist stated we can't see anybody without an appointment.

My daughter and I drove to the dollar store where I picked up 3 white poster boards, and permanent markers. I chose a red, blue and black marker all as a set. I then drove to find some white shoe polish, but was running out of time and gave that idea up.

I took my daughter home. I wrote on the poster board "6 time child rapist works at *****.


Join in and write your own page! It's easy to do. How? Simply click here to return to Sexual Assault Criminal Cases.
August 12th, 2010 Part 5
by Mom
(Anywhere, USA)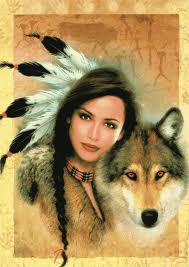 I drove to the establishment, and parked at a bank a half a block away, and walked towards the establishment. I had been helping on a campaign for a candidate who was eligible for the 22nd district legislature's seat. His primary election was coming up in a few days. I saw his sign near the establishment and moved it to lay on the grass. I didn't know how my protest would turn out and did not want to get him involved with the publicity.

I then began to wave my sign as I walked toward the oncoming traffic. I would then turn and face the oncoming traffic in the other direction, and do the same. I did this for a short time before a young lady from the establishment approaches me insisting she needs my picture for the prosecutor. She stated they were going to get me for harassment. I advised not a problem, and I am not going anywhere.

I continued my walk, up and down the half block near the establishment. Shortly after a gentleman across the street waiting for the light to turn green saw my sign, and asked if it was true through his window. I advised yes. I stated he plead guilty to all 6 counts and is there on work release. He asked who it was. I advised his name. He backs his car up, and does like a u turn and in high speed drives the short distance, to the establishment.

He parked his car, and ran in. In no time, he came back out, got in his car, and in high speed left the establishment. I am not sure what happened, but I think he went in and pulled his account.

The owner comes out, and states the cops have been called. I advised that that is fine because I have permission to be there. I thought in my head how I was on public property, my sign is telling the truth, and I am not harassing anybody. I am just ensuring that my community knows that a 6 time child rapist is working at this establishment.

I began to pray to myself that what I was doing was the right thing. I then saw an officer drive past me. I thought he waved to me, but I had to have been mistaken. I then saw another officer about 5 minutes later drive by me and the establishment. He just kept driving. By the time a 4th officer drives by I watched him closely because the owner was outside on the sidewalk opposite of me waiting. The officer drove to the end of the block, and turned. He parked down the road and across the street..a ways from the establishment.

The owner had to go to the officer.
At about this time, a lady named Cindy approaches me. She says she wants to support me in my cause. I spend some time speaking with her, and explaining what was going on. The owner walks towards me. I then see the officer that he was speaking with drive by me. He stops at the light and goes when it turns green. He looked at me but didn't say anything.

The owner gets closer and Cindy says "I will record this conversation on my phone". The owner walks up to me and says if I just send Lonnie home will you go away? I asked how long will you send Lonnie home for because I have a responsibility to my community that they know he is there. I don't want any other family to be blindsided by him as we were. I advised him that my daughter was assaulted on the property in the white house that sits behind it.

I also advised him that his establishment is supposed to be a family friendly establishment, and that I was raised in one in eastern washington. We continued the conversation with me telling him I am the mother, and I was there when he plead guilty to all 6 counts of child rape.

He looked at me funny and he said no he did not! He didn't plead guilty. I advised he did, and the owner said he will be right back. He wants to check on this information. I felt bad for the owner at that time.

I could see in his eyes that he was hurt. I don't know if it was because Lonnie lied to him all this time and Lonnie had been working there this whole time…a full year since charges were brought on. All I knew is the owner was just as much a victim in this as anyone else involved.

I continued to talk to Cindy until he came out. I didn't hold my sign up during this time to give him the benefit of the doubt, that he really was not aware of this. When he came back Cindy continued to record and he asked if I would just give him one day to get this handled. I agreed to the one day, but advised that after one day, if Lonnie is working there I will be a part of the package.

I will walk his sidewalks everyday and every hour he has been approved for the work release…Monday through Friday from 7:30 to 5:00 pm.

He took down my name and number, and advised me that he would call me in the morning. I then shook his hand, and finished my conversation with Cindy who was asking me to contact Nancy Grace because of how irresponsible the County has been with this whole case.

He accessed the child victim from across the street at her school…less than a minute away from the establishment. Picking her up on her lunch hour, etc. He took her to the property as one of the places he had assaulted her.

When charges were pressed he was allowed to continue working across the street from the schools. He was granted work release AFTER pleading guilty to 6 counts of child rape.

He was even offered to be evaluated for the SOSSA program after he plead guilty to ALL 6 counts of child rape.

I then went home. A few hours later I received a call from the owner. He stated that Lonnies wife was having a fit about Lonnie being terminated and begged that he stay until sentencing because they have two kids and a house payment. He was just a little conflicted because of the kids.

I advised I have no sympathy for them. That no one gave a care about my daughter. Instead they harassed her through my space saying she got what she deserved. That she got sloppy seconds. I reminded him that what he chooses to do with Lonnie is his business, but I will be a part of that package.






Join in and write your own page! It's easy to do. How? Simply click here to return to Sexual Assault Criminal Cases.
I recieved the call...
by Me
(Everywhere, USA)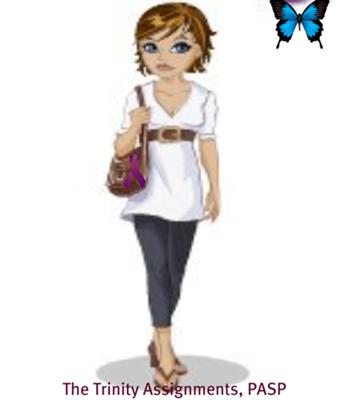 This morning, around 9 am...I heard from the business owner that Lonnie is no longer employed there. I said thank you, and I will not continue walking your sidewalks. I then contacted work release through the jail, and advised them that he has been terminated from his employment, and that I had spoken to the owner.

I received 1,000 business cards yesterday, as I was leaving the house to protest. I wonder if that is something I can add to my business plan. I can protest as one person for 2 hour increments for those who are not comfortable doing so. It would have to be an important reason, but it can definitely be doable.
Join in and write your own page! It's easy to do. How? Simply click here to return to Sexual Assault Criminal Cases.